Metalock Venezuela is a leading company in on-site engineering repairs for all industries within the Caribbean area. Established in 1969, we have decades of experience in mechanical equipment repairs, with the capacity to offer immediate mobilization of our specialized technicians to fulfill all your in situ repair requirements.
Our main service, "The METALOCK® Process", is the only efficient way to join two pieces of metal through a successful and precise stitching and metal integration process to repair, in cold, damaged machinery parts with cracks, fractures or shattered parts.
It constitutes the only efficient way to join two pieces of metal through a successful and precise process of sewing and metallic integration to repair, in cold, damaged machinery parts with cracks, fractures or blasting.
Recovery of damaged or worn parts to bring it back to its original specifications, with high-speed metal projection.
This is machining, cutting, drilling, grinding, or polishing at the location of the equipment.
The Metalock process, known as metal stitching, is a unique rapid and permanent method for repairing cracks or for joining pieces of broken cast metal components without welding.
Cold casting repairs carried out by Metalock International Association (MIA) members are superior to welding in the case of crack-sensitive metal. The repairs can take place in otherwise hazardous conditions for welding and cause minimal disruption to operations.
Each repair only requires equipment that can be carried by hand and is generally completed in a matter of days and can typically restore the strength of the equipment so that it will continue to operate to full specifications.
The Metalock process is based on sound engineering principles accepted for over 70 years.
Drill holes along the fracture line, tap and fill with bolts.
Drill holes at right angles to the fracture line.
Drilling holes in the shape of Metalock keys.
Layers of riveted keys in contact conditions between metals.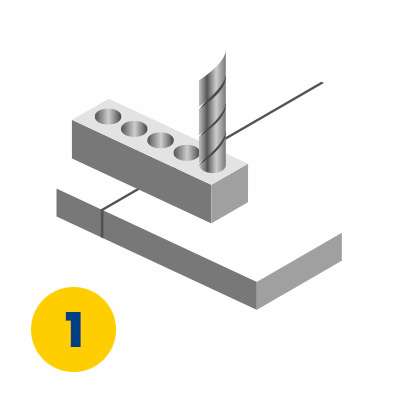 Using a drill jig, drill knockouts perpendicular to the direction of the crack. Each Row acts as a key.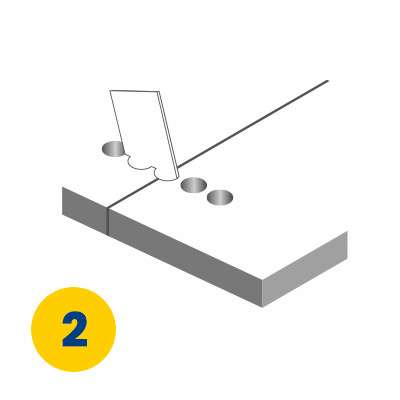 Intermediate splits will be removed with a pneumatic chisel.


The openings made are sealed with METALOCK® keys.



Holes for METALOCK® screws are drilled along the cracks between the keys.
METALOCK® screws are placed, ensuring the seal throughout the fracture.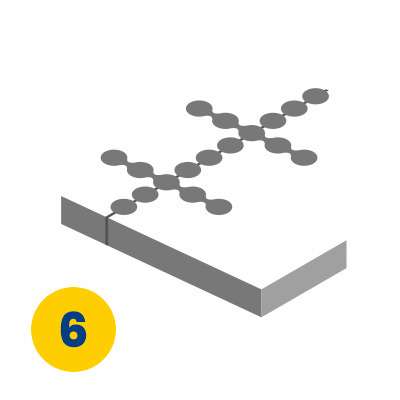 Finally, the installation is covered and sealed to guarantee stability, pressure adjustment and airtightness.
Dampens and absorbs compression stresses.
Provides a good 'expansion joint' for castings such as cylinder liners, cylinder head or any casings subject to thermal stress.
Distributes the tension load away from fatigue points.
Maintains relieved conditions of inherent internal stress where rupture occurred.
Maintains alignment and original surfaces, since lack of heat produces no distortion.
The vast majority of repairs can be done in situ, with consequent savings in time, with little or no dismantling.
A pressure tight seal can be achieved due to the interlocking between Metalock keys and studding.
At the service of the Venezuelan industry
We have at our disposal the necessary equipment and technicians to be able to offer on – site machining solutions for crankpins, main bearing journals, flanges amongst others. 
No matter what your machining requirements, we can provide the necessary support to meet your objective as soon as possible, avoiding costly downtime. . We have a team of specialists who, once your requirements have been evaluated, design and customize solutions.
METHODS OF MACHINING ON SITE
• Line boring.
• Orbital machining.
• Machining of flanges.
Our trained specialists can travel anywhere within the Caribbean area at short notice Through our Service Center in Trinidad we can offer a variety of services.
General Mechanical Services

Reconditioning and maintenance:
Pumps.
Valves.
Cylinder liners and heads.
Air Compressors.
Pipes.
Fabrication of Parts
With our network of machine shops in the Caribbean region we can meet all of your requirements with high quality and speedy service.
Metalock Stitching
Our exclusive Metalock Process can be applied to:
Engine Blocks
Cylinder Liners
Cylinder Heads
Fly wheel
Bedplate
Gearbox housings
Diesel Main Engine, Auxiliary Engines and Turbines
Overhaul and Maintenance 
Component reconditioning
Stud Removal and renewal of threads
In-Situ Crankpin and Main Journal Repairs
Repair worn or damaged crankpins and main journals
Machining and polishing are carried out to OEM standard
No dismantling required
Downtime and costs reduced
Immediate response
Laser and Optical Alignment
Propulsion Shafts.
Engine Mountings.
Engine Blocks.
Crane Repair
Repair and Maintenance.
Electrical and hydraulic.
Welding and Plate work
Certified welders for all your requirements.
Hull work also reinforcements.
Street Colegio Americano with street Victoria,
Local 37-24 Las Minas de Baruta, Caracas, Edo Miranda Código Postal 1080, Venezuela.
Avenida Zulia N° 6-44, Anaco,
Edo. Anzoátegui
Teléfonos:
+58 282-422.20.15/422.24.68/ +58 412-878.98.04
Calle Municipal N° 3-74,
Puerto Cabello, Edo Carabobo
Teléfono:
+58 412-413.21.96
We are the exclusive representatives of the Metalock International Association for the following countries:
VENEZUELA
REPÚBLICA DOMINICANA
SURINAM
GUAYANA FRANCESA
HAITÍ
PUERTO RICO
ISLAS VÍRGENES
CURAZAO
ARUBA
TRINIDAD Y TOBAGO

JAMAICA
BAHAMAS
BONAIRE
RESTO DEL CARIBE